William A. "Bill" Moyer, DVM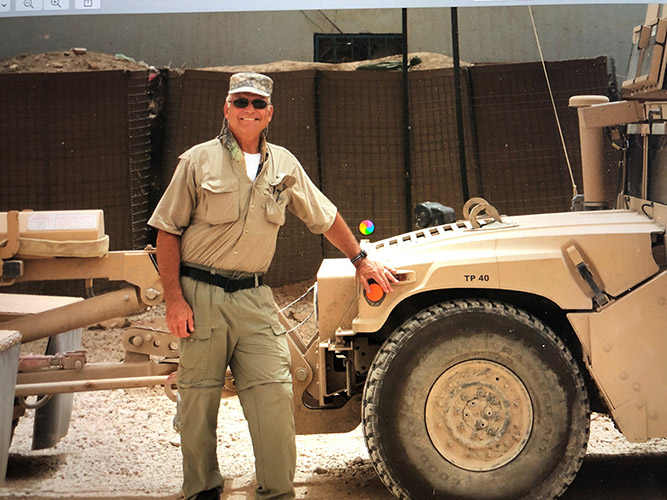 William A. "Bill" Moyer, DVM
Dr. Moyer is a renowned educator, disaster medicine expert and organized veterinary medicine advocate.
He received his veterinary degree in1970 from Colorado State University and completed his surgical residency at the University of Pennsylvania's New Bolton Center in 1973. In 1993, after 13 years on faculty with New Bolton Center, he joined Texas A&M University College of Veterinary Medicine, where he continues to serve as professor emeritus following his retirement in 2015.
During his 22 years with the university, he served as the head of the Department of Large Animal Clinical Sciences; associate director of the Center for Equine Business Studies; and director of the Link Equine Research Endowment. He also helped create the Texas A&M Veterinary Emergency Team, which provides medical support in response to natural and manmade disasters.
A past president of the AAEP, Dr. Moyer has been a leading voice for the association's educational programs and was instrumental in recruiting up-and-coming academic leaders to become more involved with the AAEP. He has served on numerous committees and councils and remains active within The Foundation for The Horse, specifically assisting in the area of disaster medicine.
Additionally, Dr. Moyer's advancements in lameness and the treatment of foot disorders cemented his position as one of the foremost authorities on equine lameness issues. His research appears in numerous refereed journals, and he remains active in educating the equine community at continuing education meetings worldwide.
The AAEP recognized him in 2016 with its Distinguished Service Award which honors exemplary service to the AAEP or a similar organization to the benefit of the horse, horse industry or profession of equine veterinary medicine.
Mentee Comments
There isn't a step in my career that Dr. Bill Moyer hasn't been there to give me a leg up. Dr. Moyer took me under his wing when I was a veterinary student in the early 1980's. He encouraged me to pursue equine practice and, through his case-based rounds and clinical rotation, shared information and skills that gave me confidence as a budding veterinarian. I am sure that Dr. Darryl Bonder hired me when I graduated from veterinary school only because Dr. Moyer recommended me for the job. When I applied to graduate school, Dr. Moyer wrote letters of recommendation for me. After graduate school, Dr. Moyer recommended me for a residency in large animal medicine at Texas A&M University. After my residency, I was lucky enough to get hired on faculty at TAMU's College of Veterinary Medicine. Not long after, Dr. Moyer became my Department Head (boss).
As he did for every member of the faculty of Large Animal Clinical Sciences, Dr. Moyer gave his utmost support and guidance for my professional and personal development. As Department Head, he selflessly and exhaustively gave his time and energy to promote the careers of those under his supervision. Always a giver, never a taker. Kinder to everyone than he needed to be.
I have not met anyone who has committed so much to helping others, and no one has done more for me than Dr. Moyer. I am so grateful to him for always being available to listen, guide, encourage, and inspire.
– Noah Cohen, VMD, MPH, Ph.D., DAVIM, DAVES, Texas A&M College of Veterinary Medicine & Biomedical Sciences, College Station, TX
It is very gratifying to see Dr. Bill Moyer's name on our My Mentor Honor Wall. For some like myself, our connections to Bill reach back a half century ‐ for others, not nearly as far ‐ but regardless, all have benefitted greatly from his friendship, knowledge and uncommon degree of common sense.
As a clinical professor, Bill's enthusiasm for the importance of understanding equine lameness was apparent in every lecture he gave and every clinical case he oversaw. Insisting upon ethical practice at all times, Bill always put the horse first – an approach that does not always win friends in the horse industry. At the same time, however, he thoroughly understood the needs and expectations of owners and trainers as well as the essential importance of communication – and he continually directed his students to see and understand the whole picture.
Within the AAEP, Bill acts selflessly, quietly (mostly!) and behind the scenes to "open doors of opportunity" for others – doors through which he himself could easily have passed first. The late Jack Welch, CEO of General Electric, stated: "When you become a leader, success is all about growing others." Throughout his career, Bill has "grown" perennial crops of horse doctors and leaders – and continues to do so today. He fully embodies the definition of "mentor" and has earned his place on this Honor Wall.
– Harry W. Werner, VMD, North Granby, CT