Ronald L. Genovese, VMD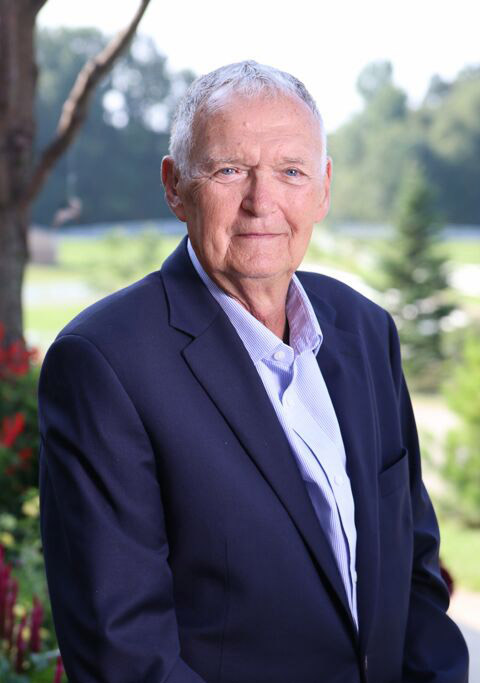 After graduating from the University of Pennsylvania School of Veterinary Medicine in 1964, Dr. Ronald Genovese served two years in the U.S. Army's Fitzsimmons General Hospital in Denver, Colo., conducting physiological and pathological research.
In 1966, Dr. Genovese joined the founder of the Randall Veterinary Hospital, Dr. Joseph Solomon, who was his practice mentor and close friend. In 2006, Dr. Genovese became a partner and cofounder of Cleveland Equine Clinic until his retirement from active practice in 2018. Renowned as an equine sports medicine and surgery expert with more than 50 years of dealing with equine lameness, Dr. Genovese's most prolific contribution to equine veterinary medicine is the pioneering and continual advancement of equine limb ultrasonography. He is recognized nationally and internationally as an authority and has published on the discipline and performed countless wet labs and lectures on the subject.
Dr. Genovese served on the AAEP's On Call Program and on various committees as well as the board of directors. He received the AAEP's Distinguished Educator Award in 2002 for "helping countless young veterinarians learn the rigors of private equine practice, and since 1983 providing one-on-one assistance in ultrasonography to well over 50 veterinarians in his clinic." In his nomination, Dr. Genovese was described as a man revered by his clients, respected by his colleagues and loved by his staff. He also received a Distinguished Alumnus Award from the University of Pennsylvania.
Dr. Genovese is married to Dr. Margaret Cumming, and the couple has six children and 10 grandchildren. They reside in South Carolina, where Dr. Genovese now works as a consultant and continues several areas of research.
Mentee Comments
Ron has always gone the extra mile to support the professional development of fellow veterinarians. He has mentored me over our 30-year relationship to refine my skills in equine lameness diagnostics and treatment. Ron has also been invaluable to the NEAEP developing and teaching our ultrasound wet lab to countless young veterinarians.
The most meaningful aspect of my relationship with Ron is our weekly rounds of golf at Latrobe CC. We walked the greens and fairways talking horses, veterinary medicine, life and the Steelers. I am proud to be his friend.
– Jim Zeliff, DVM, MBA, Allegheny Equine, Murrysville, PA
At an early age, Dr. Ron Genovese began nurturing my career by being very caring and able while taking care of my family's stable. During my early years, he provided me guidance and direction to pursue a career in equine veterinary medicine. Since then, Dr. Genovese has instilled into my way of thinking, to practice progressive medicine while being innovative, treat everyone with respect, and above all care for the horse. Perhaps his most important lesson is the philosophy of being passionate about the profession itself. His love of equine veterinary medicine has always been clear and unquestionable to both clients and peers alike. Dr. Genovese would always take time to explain what and why he was doing something during a case to whomever wanted to listen, whether a high school student shadowing or a fellow veterinarian working on a case. He simply lives and works for the teachable moments to whomever is interested. Those of us who have been fortunate enough to collaborate on a case or perhaps attend a lecture or wet lab that he has instructed will understand his dedication not only to the horse and owner, but also the veterinary community and its doctors. Thank you for all you have done.
– Brett A. Berthold, DVM, Cleveland Equine Clinic, Ravenna, OH
I initially knew of Dr. Genovese through Dr. Charles Raker. Dr. Raker told me that Ron Genovese was one of his best students; and given the chance that I should meet Ron. AAEP was the pathway to an introduction. Dr. Raker was so right – RON was and is exceptional, and like Dr. Raker, so generous with his experience, expertise, and giving as a "natural" teacher.
Dr. Genovese was the first in my practice, in the mid-80's, to share his experience with diagnostic ultrasound. He talked me into acquiring the early equipment and within a short period of time, with his guidance, our profession acquired a means of imaging soft tissue injuries. Beyond that Dr. Genovese, inspired by his energy and kindness, to know that much more about equine athletic injuries. Thank you, Ron, for being an incredible mentor to me and so many.
– Bill Moyer, VMD, Billings, MT