Melbourne B. Teigland, DVM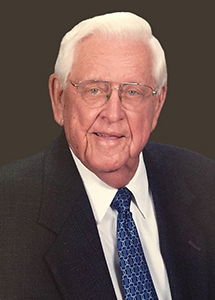 Melbourne B. Teigland, DVM
An Iowa native who attended Iowa State University as an ROTC student during World War II and graduated with his veterinary degree in 1945, Dr. Teigland embarked on his equine veterinary career in Miami. Prior to the introduction of antibiotics and most technology and equipped with little more than sulfa drugs and medical folklore, Teigland built a successful, predominately pleasure horse solo practice by using his medical curiosity to figure things out.
Following a military commitment from 1950-53 in which he oversaw the health of the first American primates to be launched successfully into space, Teigland returned to practice where he contributed to improvements in equine orthopedic surgery and educated others in recognizing, treating, and prognosing many equine infectious diseases that emerged in South Florida. Teigland's openness and willingness to impart his knowledge was unusual among the veterinary community at the time.
He eventually hired associates, two of whom—Dr. Benjamin Franklin Jr. and Dr. Tom Brokken—became partners in the 1970s when the practice evolved into an equal mix of pleasure horse and Thoroughbred racehorse care. The practice transitioned exclusively to Thoroughbred care in the 1990s.
Although highly accomplished and respected on his own, Teigland thrived on group practice. He relished conversations with his fellow veterinarians—even more than chocolate cake—and his partners and associates became better horse doctors because of Teigland's case analysis, insights, and mentorship. Beloved as a natural communicator, Teigland put colleagues and owners at ease with his knack for storytelling and weaving a joke into a tense situation to lighten the atmosphere.
Teigland was among the earliest members of the AAEP and served as the association's seventh president in 1961. Sixty years later, the practice was represented by its fourth AAEP president when TFB Equine President and Managing Shareholder Dr. Scott Hay was installed in the position, joining Dr. Franklin in 2000 and Dr. Brokken in 2006.
In recognition of his contributions to the association, profession, and welfare of the horse, the AAEP bestowed Distinguished Life Member status upon Dr. Teigland in 1984 as well as the Distinguished Educator Award in 2001. He also received the 1985 Stange Award for meritorious service in veterinary medicine from the Iowa State University College of Veterinary Medicine.
Sadly, Dr. Teigland died in 2019 at the age of 95.
Mentee Comments
I first met Dr. Teigland on an interview in 1988. "Teig," as he was known by most, was always friendly and engaging to veterinarians and horse people alike. I went to work for him later that year and spent the next several years assisting him with daily work and in the surgery room. Teig was always teaching and helping those of us who worked alongside him. Practice was always fun with Teig; he made it that way. He was one of the smartest people I have ever met, always thinking about why certain things occurred the way they did and figuring out how to fix them.
Dr. Teigland was heavily involved in the racing industry and led the way with the early years of the AAEP. He made sure that we all knew how important it was to stay active in organizations such as the AAEP, and it is a testimony to him to have multiple members of his practice succeed in leadership within the AAEP and other organizations.
– Scott A. Hay, DVM, Teigland, Franklin and Brokken, Fort Lauderdale, Fla.
I had just turned 26-years-old in 1970 when I arrived in Miami to join the M.B. Teigland Equine Practice. Dr. Teigland immediately threw the work my way. I was somewhat nervous that first day but thought he must have confidence that I could handle the case load.
Teig was 20-plus years in practice and had developed a six-person group of young veterinarians to serve the South Florida equine community. He was an accomplished practitioner doing orthopedic surgeries, solving lameness problems and handling clients.
He truly enjoyed practice and helping the young associates advance their knowledge. A story I often tell involved complicated lameness cases that I had encountered in my country practice area. He would set aside an afternoon and join me going over the cases. It seemed like magic when he would quickly examine the cases and provide a diagnosis. Would I ever achieve that level of expertise? He was always challenging the young veterinarians to work hard and practice with class and a high moral character. M.B. Teigland was a gift to me and all those he touched.
– Thomas D. Brokken, DVM, Teigland, Franklin and Brokken, Fort Lauderdale, Fla.