James Biermann, DVM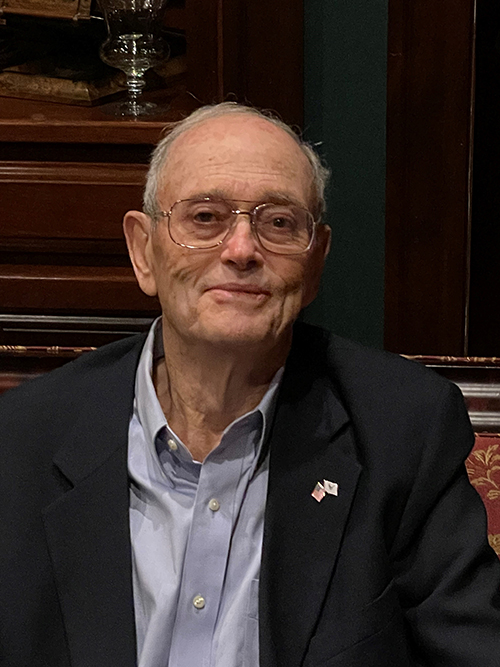 Dr. Biermann grew up in New Orleans, La., with a love for animals, specifically horses. To continue his passion, Dr. Biermann began his undergrad at Louisiana State University. Through a unique student exchange program with Texas A&M University School of Veterinary Medicine, he was accepted to A&M and completed his degree in veterinary medicine in 1968. Dr. Biermann subsequently joined the United States Air Force, stationed at Shaw Air Force Base in Sumter, S.C., where he served as a Captain in the Veterinary Corp. He remained in the Air Force until 1971, when he and his family returned home to New Orleans and established a private equine practice.
In 1976, Dr. Biermann moved his family and practice to Covington, La., to open and operate a breeding facility, known as A&I Stallion Station (the farm). He and his wife, Linda, successfully operated the farm, mainly breeding Thoroughbreds and Quarter Horses until his semi-retirement in 2019. During 47 years of practice, Dr. Bierman became known as a reproductive specialist and many clients came from across the country to access his knowledge. Throughout his practice, Dr. Biermann made many lifelong friends and colleagues, and is well respected in the veterinary community.
While serving the veterinary needs of the farm and his clients, Dr. Biermann made time to enjoy traveling with friends and family in his plane. Since his semi-retirement, he can be found enjoying life with his family and friends at the farm, airport or volunteering as a range officer and board member of the Honey Island Swamp Range. He has two children and one grandchild.
Mentee Comments
My Mentor was (and still is) Dr. Jim Biermann. I knew I wanted to be an equine veterinarian from a very young age. When I was in high school, I asked Dr. Biermann if I could ride along with him some. He of course said yes, and that started what would become my second family. I rode with him every day that I wasn't in school. He showed me what it means to be an equine veterinarian—to care not only for the horses, but the owners. I saw the good and I saw the heartaches. When I graduated high school, my parents moved away from Louisiana, and I moved into the Biermann household. As I said, they became my second family. Living with them, I got to see the midnight colics and the 4:00 a.m. foalings. I truly was educated on all aspects of being an equine veterinarian.
Dr. Biermann has always been there for me—professionally and personally. I truly think I learned as much from Dr. Biermann as I did from veterinary school. I can't thank him enough for helping me become the equine veterinarian that I am.
– Ed Boldt, Jr., DVM, Performance Horse Complementary Medicine Services, Fort Collins, CO.
Dr. Jim Biermann provided a fundamental foundation for my veterinary career. From early on in my endeavors to become an equine veterinarian, Dr. Biermann was a critical influence on the goal of veterinary medicine. Like many others before me, Dr. Biermann welcomed me into his home and business just like I was part of the family. He fostered my curiosity and interest in equine reproduction from very early on in our relationship and his approach to veterinary medicine was made so clear in everything that he did. I admired his exceptional dedication to his patients, his clients, and his family. Despite the long hours and rigors of the job, he always found time to take an extra second to explain something or encourage a positive behavior. His "can-do" attitude had tremendous influence on my style of practice and my willingness to push myself to boundaries within my career I did not think were possible. His sage advice on life, business and horsemanship were always welcomed and appreciated throughout our mentorship.
Having had the opportunity to mentor many future veterinarians since, I recognize the exceptional gift of mentorship Dr. Biermann provided to myself and many other aspiring young veterinary prospects. Being a mentor is a unique gift afforded to very few people, but Dr. Jim Biermann is greatly blessed in his mentorship capacity.
– James Talbot, DVM, Carolina Equine Hospital, Browns Summit, NC.