Graduate Student/Fellow/Resident Research Grants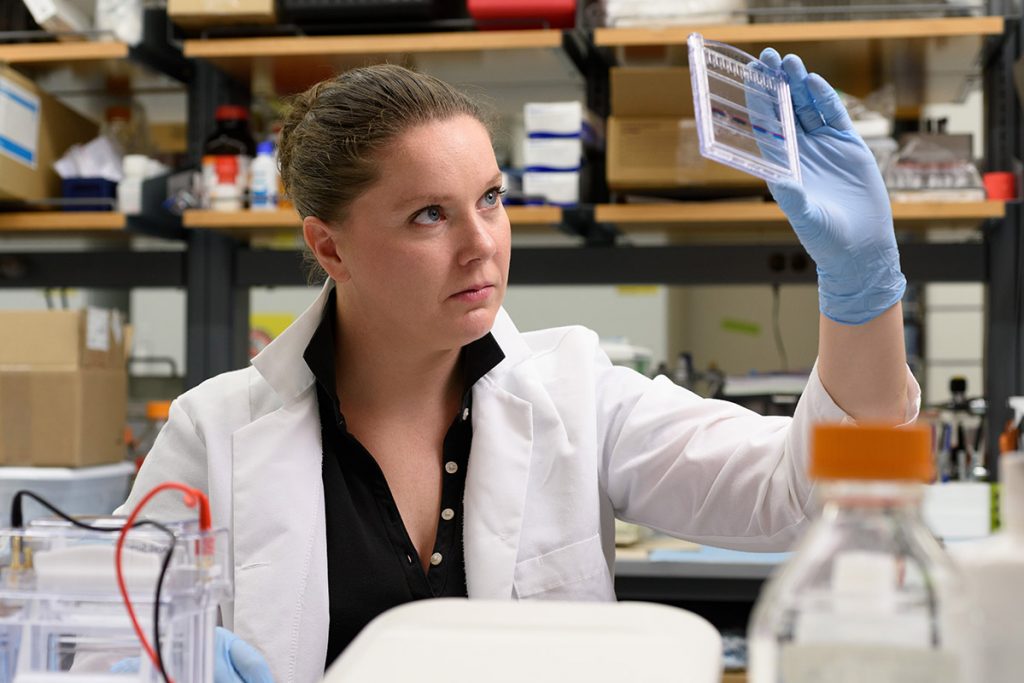 Dr. Jessica Gilbertie, 2019 Grant Recipient
2021 Program
Program Purpose
The goal of this program is to support equine veterinarians who are in programs that will advance their research skills with a goal of continuing on an academic or research career path that will ultimately improve the health and welfare of the horse.
Research Projects
Pilot studies or preliminary studies which are part of a major study or which will lead to a major project are of particular interest. Small stand-alone projects will also be considered. Based on a recent AAEP survey, areas of research interest include musculoskeletal, gastrointestinal, and metabolic disease, laminitis, factors to improve racing safety and development of new technologies (i.e., stall side tests). However, research applications on any topic will be considered for funding, and all investigators are encouraged to apply.
Who is Eligible? (All below are required)
Must be a DVM or equivalent (e.g. VMD, BVMS, BVSc, MVB, DMV) trainees in a graduate program (masters or doctoral), residency training program, or a research fellowship program;
Graduate Student / Fellow / Resident applicant must also be an AAEP member with membership paid through June 30, 2023;
The eligible researcher must be mentored by a veterinary researcher on the faculty at a University or in practice.
Note:
Preference may be given to those applying from AVMA-accredited veterinary colleges.
DVM/Ph.D. combined program candidates at AVMA-accredited veterinary colleges also considered.
Amount/Budget
Funding requests should not exceed $20,000.
Deadline
The deadline for submission is proposals – 2021 Applications are Closed. Check back March 1, 2022 for opening of 2022 application.
Proposals should conform to The Foundation's Graduate Student / Fellow / Resident Research Grant Application format.
To see the 2019 research grant recipients – CLICK HERE 
To see the 2020 research grant recipients – CLICK HERE
To see the 2021 research grant recipients – CLICK HERE