Richard L. Bagley, DVM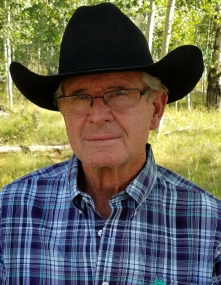 Dr. Richard Bagley, affectionately known as "Doc," has been a beloved and longtime fixture in the equine and large animal industries in Southern Utah.
Raised in a livestock and farming family in Sevier and Piute counties, Doc received his veterinary degree from Colorado State University in Bagley1975. He immediately returned to Utah and opened a private large animal practice in Cedar City.
While serving the veterinary needs of the area's horses, sheep and cattle, Doc made time for community involvement. He helped develop the area's youth 4-H program, Cedar Barrel Racing Club and the High School Rodeo program mentoring many of the area's youth for years. Additionally, he served on the Color Country Bull Sale Committee for 20 years and as a member of the Iron County Cattleman's Board. He was selected Honorary Cattleman of the Year in 2005.
Doc retired from practice in 2018 and enjoys spending time with his family, who all reside in the Southern Utah area. He has three children—Kendall, Kelley and Shelley—and eight grandchildren. Doc can often be found at the ranch near Koosharem or the mountain cabin in Kanarraville.
Mentee Comments
Growing up on a farm in a very rural part of Utah, it was necessary to schedule veterinary work two weeks in advance or you had to haul 90 miles to the nearest veterinary facility. Most of our healthcare were limited to our efforts and basic skills.
After enrolling at Southern Utah State College, to meet requirements for applying to veterinary school, I met Dr. Richard Bagley.
This employment opportunity and exposure was instrumental in changing my life goals from ranching to veterinary medicine as my first choice. Dr. Bagley was the perfect role model, communicating with ranchers, horse owners or someone with a sick dog. Thorough work-ups, communication, and follow through were his norm. I remember his mantra was, "for every time you miss something for not knowing, you will miss ten things for not looking." His diagnostic skills reflected this philosophy to a tee. I will always appreciate his example and friendship!
– Hugh Behling, DVM, Cross Creek Equine Practice LLC, Simpsonville, KY