John Wesley "Wes" Williams, DVM, MS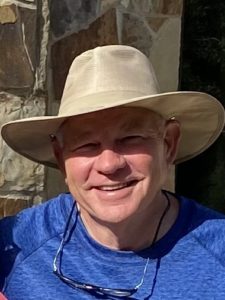 John Wesley "Wes" Williams, DVM, MS
Dr. Wes Williams is a 1980 graduate of Texas A&M University College of Veterinary Medicine. Dr. Williams continued his postgraduate education at U.C. Davis in a surgical internship and residency for five years. After leaving the university, Dr. Williams became a partner in one of the largest referral surgical facilities in Southern California, Chino Valley Equine Hospital, formerly owned by Dr. Bob Baker. Life was great in California, but his heart belonged to the Lone Star state. Dr. Williams moved back to Texas and was a partner at Las Colinas Veterinary Clinic for many years before moving his practice to Lone Star Park Equine Hospital.
Dr. Williams, an AAEP member since 1986, served on several committees, including the Foundation Advisory Council. He also played a pivotal role in the founding of the AAEP Foundation, now known as The Foundation for the Horse. While providing care for Mrs. Halina Leonard's horses in the 1980s, he developed a strong friendship with this gracious client, which allowed him to help direct her estate giving to organizations dedicated to the welfare of animals.
Mrs. Leonard, passed away in 1993, leaving her estate to charities that support the welfare of horses and animals. Thanks to her friendship with Dr. Williams, the initial $225,000 gift to the AAEP in 1994 was the impetus for the formation of The Foundation for the Horse.
Mentee Comments
Dr. Wes Williams is a leader in all that he does. His leadership is by example and a thirst for helping others. From bringing the first donor to the AAEP many years ago, to helping us form a Foundation that is leaving a legacy for decades, to making pancakes for high school athletes, to unselfishly dedicating his life to serving the horse by way of around the clock medical and surgical care in my eyes he is second to none! Thank you for having a big heart, as you deserve to be recognized for generations to come.
– Monty McInturff, DVM, Tennessee Equine Hospital, Thompson Station, TN.
Dr. Wes Williams has served as a mentor for all that have been fortunate enough to work with him. His passion for veterinary medicine and business, as well as his insight, practicality and intuition, have made him a sage for so many of us over the years as we have sought his advice and knowledge. Wes is one of, if not the most, intelligent, and innovative minds of our time; this may not be fully appreciated by many who know Wes on a more superficial level, as he is also one of the most generous and modest people we have ever known. Wes has given immensely to the veterinary profession as well as to his family and community. He is so richly deserving of this honor, and we are incredibly grateful to call him our friend.
– Brad Jackman, DVM, MS, DACVS & Karen Jackman, DVM, Pioneer Equine, Oakdale, CA.
Dr. Wes Williams has been a great friend and mentor in the business of veterinary medicine. We met during the Equine Business Management Strategies meetings and continued our relationship through Equine Best Practices, a groundbreaking concept that combined practice management and accounting principles. My many conversations with Wes on innovative practice management ideas was a big part of my inspiration to complete my MBA.
Thanks Wes!
– Jim Zeliff DVM, MBA, Allegheny Equine, Murrysville, PA.
There are certain and very few people that have an impact on your professional and personal life along with influencing an entire industry – Dr. Wes Williams is that person for me. His creative insights in veterinary medicine, entrepreneurial spirit to solve challenging problems, and passion for doing the best for the horse have had a huge impact on our industry. This man is dedicated to doing everything at the highest level. His forward-thinking approach was instrumental in the formation of the AAEP Foundation and has influenced so many over the years. Thank you, Wes, I am a better person, and the industry is in a better place because of you.
– Bob Magnus DVM, MBA, Oculus Insights LLP, Oconomowoc, WI.
I first met Dr. Williams when I did an externship at his hospital, which was the summer before completing my final year of my veterinary degree. I joined his practice as an intern after my graduation and have been working for him ever since. He has been a wealth of knowledge and wisdom, not only regarding veterinary medicine and surgery, but from every aspect of owning and running a business. I still refer to him as my boss, but the truth is he has become much more than that. He has become a dear friend and father figure and is someone I know I can call on for help, regardless of the circumstances. He is deserving of this honor and much more. For his endless hours of devotion and dedication to all the patients he has treated, both directly and indirectly throughout his career.
– David Gilchrist, MVB, DVM, Lone Star Park Equine Hospital, Grand Prairie, TX.