Howard C. Raven, DVM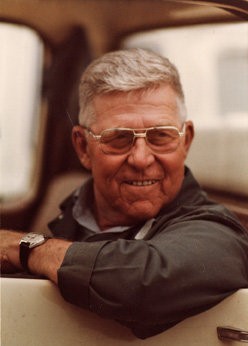 A 1937 graduate of Iowa State University and lifelong veterinarian in Connecticut and New York, Dr. Howard Raven was a pioneer of the modern age of equine medicine Ravenand surgery. His devotion to his equine patients and their human connections inspired everyone fortunate enough to know him.
Dr. Raven enjoyed riding horses—he played polo in his younger days and was known to ride a horse as a part of his examination process. He was also a devout sportsman who loved fishing on Long Island Sound and working his bird dogs while hunting game birds.
Although he was a true mentor to many, he played a key role launching the careers of Dr. Rick Mitchell and Dr. Mark Baus. He is remembered fondly for generously sharing his experience and knowledge of the horse.
Mentee Comments
"My mentor, Dr. Howard Raven, had a profound effect on my practice life. He instilled in me the need to be thorough yet practical in meeting the needs of my patients and clients. He was a horseman first and veterinarian second. He taught me the value of listening to the client and how to pick out the details. He valued accuracy and accountability in diagnostics and therapeutics, which in the long run made for a better experience for the client and patient. He implored me to be honest and ethical in my practice life and to appreciate the clients that entrusted me with the care of their horses. I can't thank him enough."
—Richard D. Mitchell, DVM, MRCVS, Dipl. ACVSMR, Fairfield Equine, Newtown, CT
"I was told at my summer externship with two veterinarians in Rhode Island and Massachusetts to get a job with Dr. Howard Raven at all costs. That may have been the best advice I have ever received. Dr. Raven had practiced in the same area in Connecticut since the mid-1940s and successfully bridged the old-school style of equine practice with the new. During that time, he selflessly helped countless horses and their owners. His selflessness and graciousness extended to me, and I will be eternally grateful for that. He showed me how to practice with integrity and humility in a profession and a region that made those qualities hard to find yet valuable to have.
Dr. Raven ("Doc") was a devoted sportsman and enjoyed hunting, fishing and horseback riding. In true equine vet fashion, he appreciated these sports only when he could steal that time away from practice! It is my fondest wish to do for other veterinarians what Dr. Raven did for me."
—Mark R. Baus, DVM, Grand Prix Equine, Bridgewater, CT