Dewitt Owen, Jr., DVM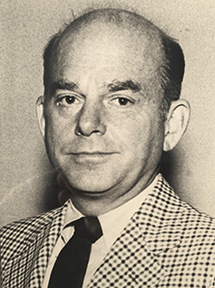 Many considered Dr. DeWitt Owen, Jr., who divided his time between Lexington, Ky., and his 40-year private practice in Franklin, Tenn., as a legendary equine veterinarian in the Thoroughbred racing and Tennessee Walking Horse industries.
A native of Terre Haute, Ind., and graduate of Michigan State University School of Veterinary Medicine in 1953, Dr. Owen served as veterinary adviser for the Keeneland Association sales of yearlings and two-year-olds. Among his racing clients was Dogwood Stable, whose Summer Squall won the Preakness Stakes in 1991 under Dr. Owen's care. His Franklin and Nashville clients included numerous music personalities and local celebrities as well as international racing owners and breeders.
Dr. Owen was a longtime member of the AAEP and served as its president in 1980. He was named a Distinguished Life Member in 1993. He belonged to other equine and veterinary organizations, including the American Horse Council, American Veterinary Medical Association and Tennessee Walking Horse Breeders' Association, which bestowed the Reece L. Smith Jr. Distinguished Service Award upon Dr. Owen in 1993.
Sadly, Dr. Owen passed away in 1996.
Mentee Comments
Dr. Owen will always be known as professional. The way he dressed and the way he treated others inspired me to be an equine veterinarian. In my eyes he was the model Equine Practitioner!
– Montgomery D. McInturff DVM, Tennessee Equine Hospital, Thompson Station, TN
Dr. DeWitt Owen was the ultimate equine practitioner. A true model of the "horse doctors". He was extremely professional in practice, from his dress to cleanliness of everything, and to the way he treated clients. A great learning experience and a true perfectionist.
– Douglas G. Corey, DVM, Adams, OR